Trampoline is a good way to have fun and exercise. However, choosing the right trampoline can be a difficult decision, especially if you are not familiar with the different types of trampolines on the market.
The good news is that you can find the best trampoline for your use by keeping some key questions in mind. This will help determine which models are ideal for you and which are not.
There's no "perfect" trampoline. However, by looking for the product that best meets your personal needs, you can be sure you'll get the right one.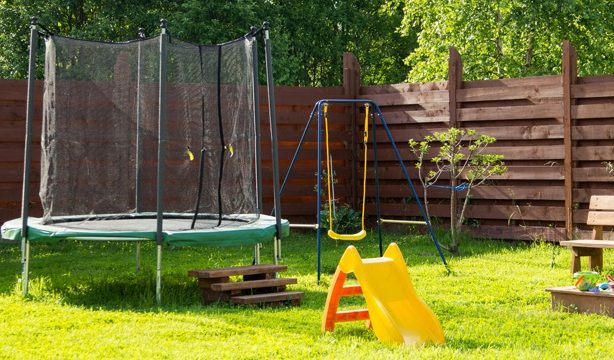 1. What's Popular Might Not Be Best
When selecting a trampoline, it's highly advisable not to simply consider the sales figures of a particular model. The reason is that it doesn't truly show that a particular trampoline model would be the best one for you. It could certainly help to determine if a particular trampoline would be a wise choice in terms of durability and other issues.
However, there are many other factors toconsider, including the size, portability, etc.In fact, there are cases in which a particular trampoline model has sold well, but consumers later had several problems with them. So focus on the best trampoline for your needs.
2. Putting Safety First Is the Best Method
Safety is arguably the most important factor when buying a safety is how safe it is. This can be a difficult issue to consider, especially if you're not a very mechanically-minded person. If that's the case there are a few steps you can take.
You can check if a particular model has received certain industry certifications related to general quality and safety inspections.
Besides that, you could read professional reviews about including various aspects of the trampoline including its safety. Yet another option is to check the Internet for any complaints or reports about safety issues related to a trampoline model.
3. Buy Now but Think about the Future
When purchasing a trampoline, you should take into account your future use of the trampoline.
For example, if you are going to have a larger family, you may need a larger trampoline later. While the weather may be warm and sunny now, do you also want to use the trampoline indoors during the winter months? These are all issues to keep in mind when shopping for a trampoline.
In particular, your needs may change over the course of a month or a year. If you don't take this to heart, you could end up buying the perfect trampoline now, but need to buy another one in the future.
4. Choosing Between Physical and Online Stores
One of the main decisions you have to make when buying a trampoline is whether to buy the item in a brick and mortar store or online. Buying items such as trampolines online is faster and easier, which is certainly an advantage.
However, a major disadvantage is that it is more difficult to know exactly what you are getting. When you buy a trampoline from a brick and mortar store, there are sometimes display models so you can see the trampoline already set up.
This is definitely an advantage because sometimes it is hard to know exactly what the size and experience of the trampoline will be.
5. Choosing the Right Size Trampoline
The right size trampoline for your needs should be based on several factors.
For example,will it be used indoors or outdoors?
How much available space is there for the unit?
Do you plan on making the trampoline portable?
These are all important issues when choosing a trampoline. Keep in mind that the size of the trampoline will affect factors such as the cost of the model.
Different sizes of trampolines have their advantages and disadvantages. Mini trampolines are more likely to be used indoors and away from home. Meanwhile, larger trampolines are more suitable for outdoor use and allow for more trampoline action.
Choosing the right trampoline for your needs can be a difficult task. However, the above questions can certainly help you choose the right one.
Whether you want a mini trampoline for indoor use or a large trampoline for outdoor use, thinking about your use of the equipment will help you choose the right product. Remember, each model has different factors, advantages and disadvantages.
So be sure to consider how well they match your specific trampoline needs, whether it's for exercise, entertainment, etc. Factors such as the best-selling or most popular model may not suit your individual needs.
How Can You Avoid Buying the Wrong Trampoline?
The best trampoline for you is the one that suits the needs and wants of your family. It should be safe, made of high quality materials, and should last a long time.
Tensile strength is the amount of force needed to break a particular material. The higher the tensile strength, the better the quality of your trampoline.
Frame construction is another important factor to look at when trying to choose the best trampoline. The frame should be made of very durable, rust-proof metal or steel tubing. This will keep it stable, protect children from injury, and prevent rusting after heavy rain or snowfall.
The weight limit of the trampoline is also critical in order to get the safest product. Some models can hold up to 250 pounds, while others can only hold 220 pounds, so it's important to know what you're getting before you buy. Finally, don't forget to check the reviews of other consumers who have already purchased these products to see what they think of them.
Conclusion
There are many issues to think about when selecting a trampoline. It will help you to select the right one for your particular needs, which is important in terms of making the most of your trampoline. It will help you to maximize the use of the device whether you're using it for fun or exercise.