A trampoline is equipment that can bring joy, happiness and enjoyment to the people who use it. All the user needs to do is bounce up and down. This sport usually brings fun to children, but it is also enjoyed by adults.
If you are celebrating your child's birthday or basically organizing any type of event, a trampoline would be great outdoor party equipment. You may also just want something for your kids to enjoy and keep them occupied for the afternoon. Whatever the reason, you may wish to purchase this type of equipment.
Space Where it will be Installed
Before making your purchase, you should be able to specify the things that you want the product to have.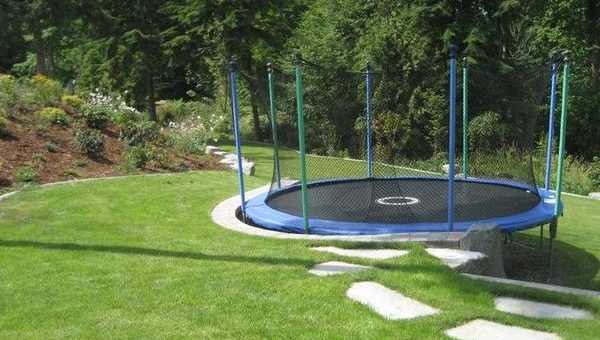 First, where you should set it up. You should determine how large such an area is so that you can also determine the size of the equipment that will fit in such a space. You should make sure that the area can accommodate the size of the items that you will be buying.
In addition to this, you must make sure that the area is safe for movement on and around the trampoline. In this case, there should not be any sharp objects present so that accidents can be prevented and injuries can be avoided.
Springs, Pads, and Bed of the Trampoline
Aside from the space, you should also be checking on the product's features you must be buying.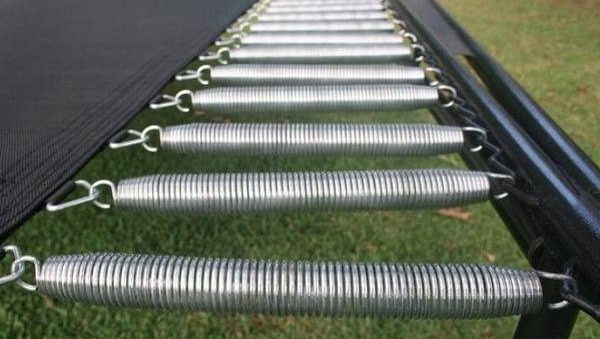 First, you should check the spring, which allows you to bounce up and down while using the product. You should make sure that the product has many long springs. The trampoline surround and the mat covering the springs should also be checked. The mats should be more than 20 mm thick. They should also be placed correctly and safely so that the jumper does not land directly on the springs.
As for the bed, you should make sure that the material used to make it is very durable. This is the part that you will be bouncing up and down on. If it is not durable, then it could easily tear, which could cause you to accidentally hit the ground.
Frame, Legs, and Ladder for the Trampoline
In addition, you should be thinking about the frame of the product.
It must be made from galvanized steel so that it will be strong enough to handle the weight of the individuals who will be using such items.
Aside from that, galvanized steel also has a strong resistance against rust. A weld-free frame is the best choice as it is very strong. A welded frame has weaknesses in the welded spots.
Such spots can break easily.
An accident will surely happen once these points give up at any time. As a result, an injury will be incurred by the user. You should also be checking the ladder attached to the item.
Typically, a ladder will be helpful for those children who are struggling to climb such a thing. You must make sure that the material used to manufacture the ladder is strong and offers a nonslip feature to avoid accidents involving the youngsters.
Department Store Versus Online Website
You can find this product for sale in the toy section of department stores. You can also find online sites that sell such products. Both of these methods have their own advantages and disadvantages. If you choose to buy from a department store, you will be able to inspect the item thoroughly before you buy it.
In addition to this, you may also have the opportunity to test it. However, in order to reach the store, you will have to put in physical effort.
On the other hand, if you are buying online, you will be able to conveniently submit your order with just a few clicks of a button. However, you may have to wait for a few days for the order to be delivered to your doorstep.
Where to Buy the Best Quality for the Lowest Price?
The first question you should ask when buying a trampoline is where is the best place to buy a trampoline. This will help you get the highest quality at the lowest price. There are many places that sell trampolines, but most of them do not sell good quality products.
There are two ways to solve this problem. You can look through catalogs and find local retailers that sell trampolines, or you can go online and search for websites that sell trampolines. The Internet has made it easier for everyone involved, whether you are looking to buy a product or run a business.
The best thing about buying trampolines on the Internet is that you can find more information about different brands, prices, specifications and reviews from other customers who have already purchased these products. You can also find out if there are any deals on these products by checking out online stores before you buy.
If you are looking for good quality products at reasonable prices, then buying online is probably the best way for you to go, as there are many dealers who sell these products at very competitive prices. Some of these dealers may also give you cashback offers and discounts if you buy more than one product at a time.
The Price and Warranty of the Product
Many organizations will certainly use such products for sales. They are also considering several factors to help them determine the price of the item, for example, their size. In this case, you should know and compare the prices of some sellers. This way, you will be able to find and buy very affordable but good quality items.
Aside from the price, you should also check the warranty of the product. Warranties are usually offered by reputable organizations for the products that customers buy. You also need to check how long the warranty will last.
Conclusion
Surely, these are only some of the things you should be considering when purchasing a trampoline. You just have to make sure that the main points have been taken into consideration to ensure the safety of all users.